The New Life Thrift Shop is a major source of funding for the Lewes Rehoboth Association of Churches (L.R.A.C.), a charitable organization that gives back 100% back to the community. L.R.A.C. is a voluntary collaboration of Churches in and around Rehoboth Beach and Lewes, Delaware. Lay and clergy delegates work together in Christian ministry to meet the needs of others with programs such as the New Life Thrift Shop, work projects and Christmas Cookies for Prisoners.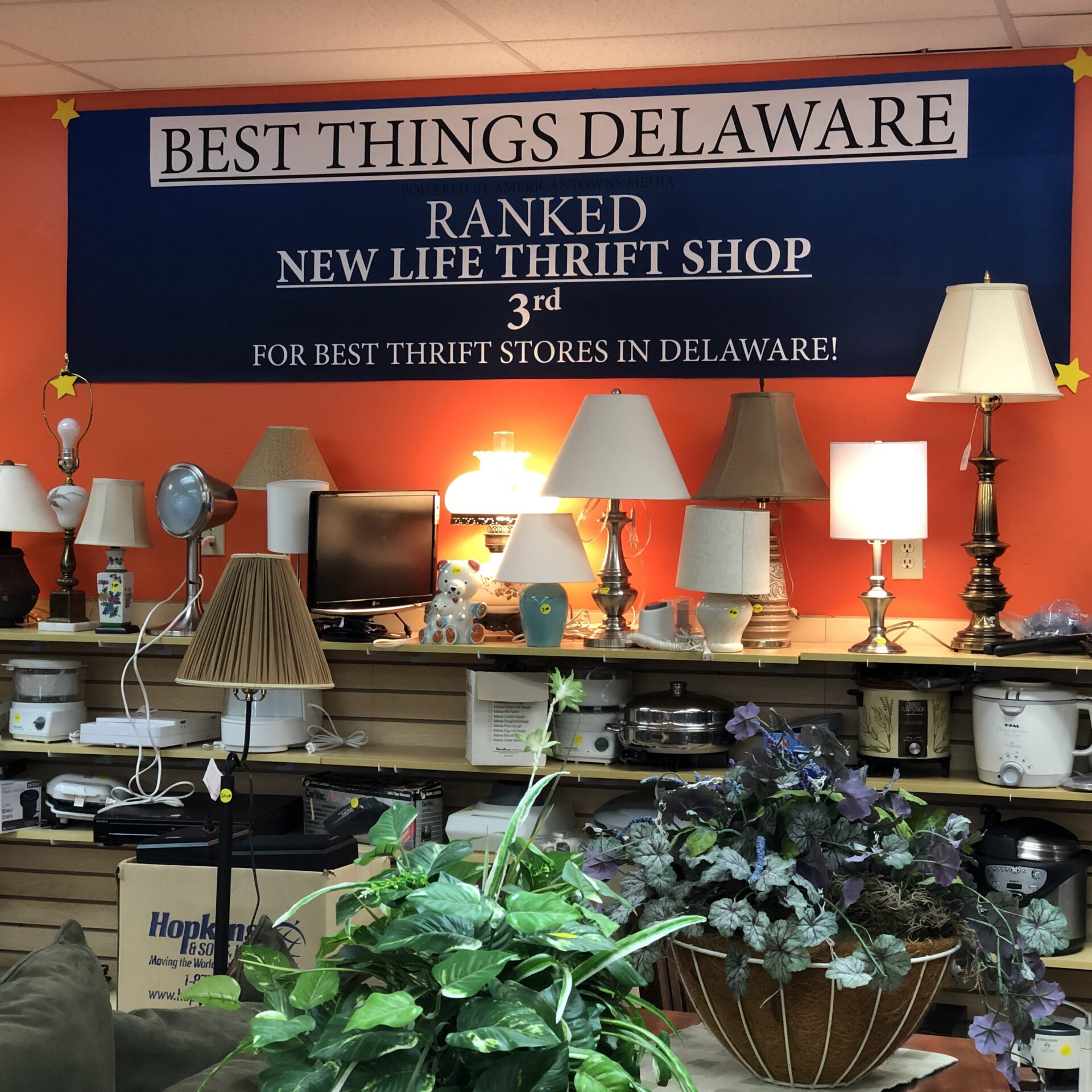 Be the body of Christ in celebration of Christian unity.
Gather donations of money, food, materials, time, and talents to redistribute as gifts from God.
Prevent and break the cycles of addiction, homelessness, incarceration and hopelessness by: Providing temporary and/or emergency help to local individuals and families and Contributing to community programs.
Help indigent homeowners repair and weather-proof their substandard homes. Invest in programs that effectively address the needs of children, youth and families, especially those at risk. Support community partnerships.
Community Resource Center, housed in the beautiful LRAC building located at 37510 Oyster House Road in Rehoboth Beach serves as a centralized location to help meet the needs of Sussex County residents facing crisis. In its first year, the center helped 1,500 people with emergency assistance. To date, that number has grown to over 8,000 people. ​The Community Resource Center is a non-profit agency whose purpose is to:​​​assess the needs of individuals and families, identify and coordinate the use of community resources, support individuals and families for a short period of time, provide financial assistance based on need, to create partnerships in the community​.
The Baby Pantry (302) 227-1340 is housed within the CRC and is open the 2nd and 4th Thursday each month from​10 AM - 12 PM.​ Clients may be eligible to receive the following assistance with:​​ Diapers, Formula, Food/Juices, Clothing, and Toiletries. ​​No appointment necessary.
The Cape Henlopen Food Basket (302) 227-3528 is also located at 37510 Oyster House Rd. They are open Mon - Fri 8 AM -5 PM.
Other LRAC charities include but are not limited to the following: Casa San Francisco, Habitat for Humanity, Harbor Lights Senior Center, Children and Families First, Home of the Brave, International Student Outreach Program, Immanuel Shelter, Juust Sooup Ministry, Lewes After School Program, La Esperanza, Meals-on-Wheels, LRAC Prison Ministry, Pregnancy Care Center, Primeros Pasos, St. Vincent DePaul Society, The Way Home, Tulane's Place Men's Shelter, West Rehoboth Coalition, Westside New Beginnings, and Young Life.
The New Life Thrift Shop is planning an extensive remodeling project that includes repair and expansion of the parking lot as well as new flooring and store fixtures. We are removing walls and totally changing the floor plan to improve flow and access. We have started to make changes, but we need your monetary contributions to make the complete renovation a success.
The parking lot expansion and repair which will give us about 20 new spaces, is schedules to take place in September. New vinyl epoxy flooring is projected for installation in February. New shelving is being fabricated and installed along much of the exterior walls. New clothing racks must be purchased to accommodate the new wall design. Locking showcases will be installed to effectively display some of our upscale items.
New counters at the register are needed for visibility and to better display jewelry and finer small pieces. Below you will find some of the items on our wish list.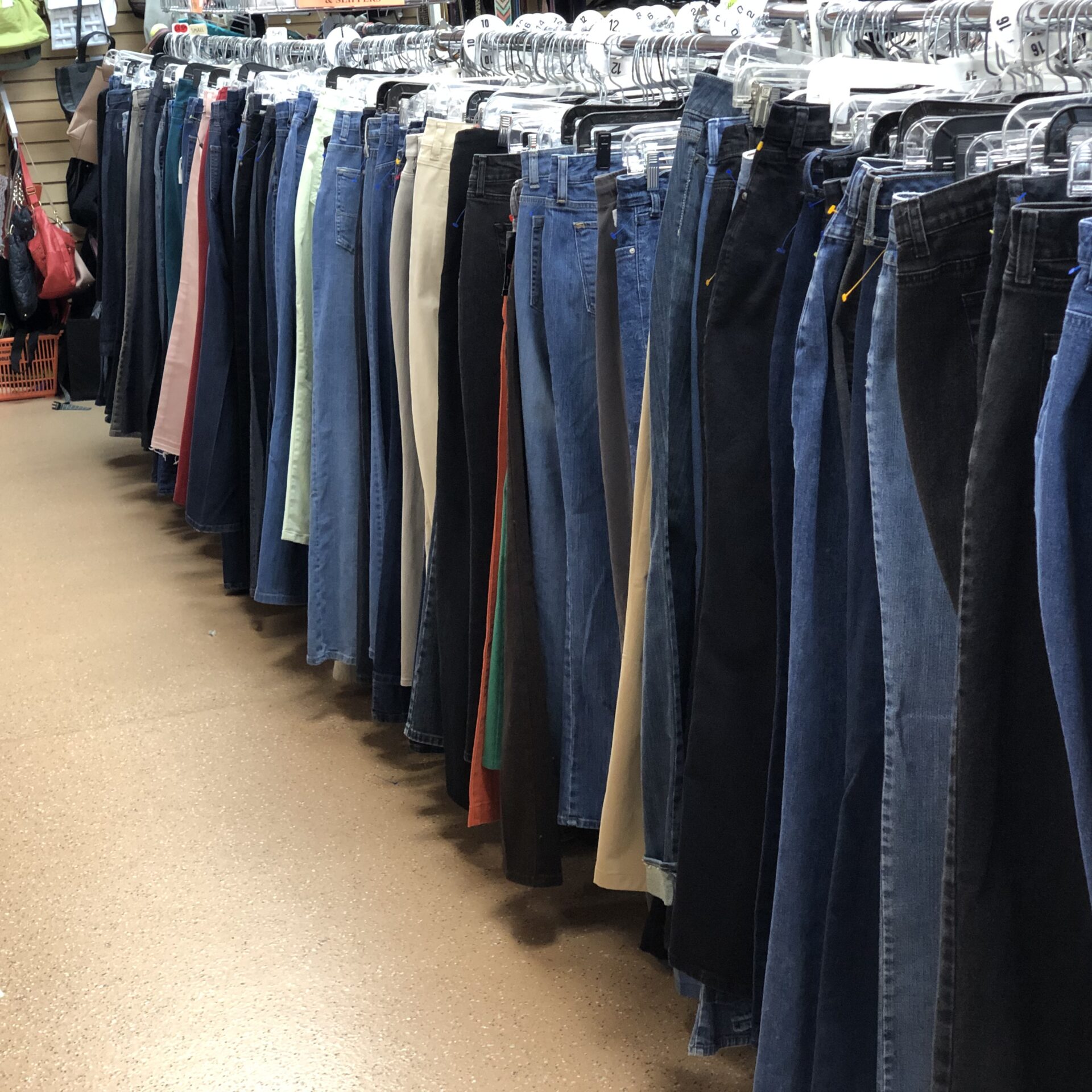 It is our intent to greatly improve your shopping experience. But this is an expensive project. One hundred percent of our profits are returned to the community. We do not wish to harm our primary mission. Would you please help by sending your tax free donation today?
We are providing a donation button to assist your giving process. Your generosity and gift to the New Life Thrift shop is greatly appreciated.