We Serve With the Love of Christ
Assisting Individuals & Organizations in Lewes & Rehoboth
Donation Drop Off Hours:
10:00am - 2:00pm Mon - Fri
10:00am - 1:00pm Sat
Store Hours:
10:00am - 4:00pm Mon - Sat
Closed Sun & Major Holidays
Keeping in mind the safety of our volunteers, space limitations, and trash fees for unpurchased items, there are limits on what NLTS can accept at this time.
Please refer to the list on the right before dropping donated items off or calling to request they be picked up.
NLTS schedules donation pick-ups for every Tuesday. Simply call us at (302) 644-0171! All items must be on the first floor - we don't want to risk injuring our volunteers! Furniture/large items can be requested for pick-up, but smaller items/clothing/etc. must be dropped off to reserve room on the truck for larger items.
We Do NOT Accept the Following Items
Any BROKEN or STAINED Furniture / Blinds / Hangers
Items that SMELL or are covered in PET HAIR
Beds (Bunk Beds / Hideaway Beds / any Mattresses)
Cribs / Highchairs / Car Seats / Pack-n-Plays
Stuffed Animals / Children's Toys
Carpets (we DO accept clean rugs)
Computers / Printers
Dehumidifiers
Humidifiers
Kitchen Cabinets
Sinks / Toilets
Analog TVs
Large Hutches, Entertainment Centers, or other VERY HEAVY Furniture
RECLINER Sofas / Loveseats
Ski/Snowboard Equipment including boots
Large Drapiers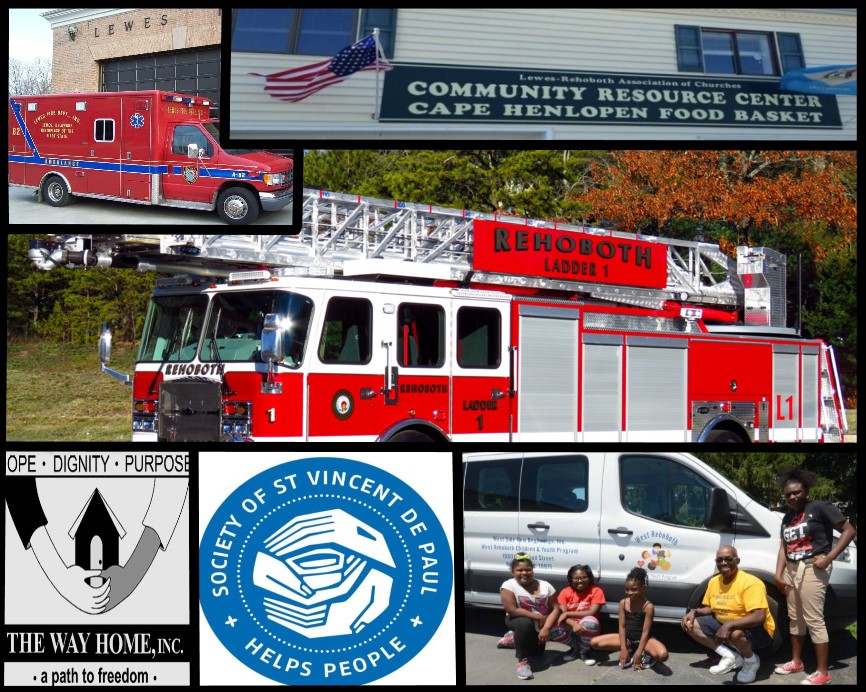 Giving Back 100% to the Community
The New Life Thrift Shop is a major source of funding for the Lewes Rehoboth Association of Churches (LRAC).
LRAC is a charitable organization that gives back 100% of proceeds to the community. We have been serving the community for over 20 years.
L.R.A.C. is a voluntary collaboration of Churches in and around Rehoboth Beach and Lewes, Delaware.
Lay and clergy delegates work together in Christian ministry to meet the needs of others with programs such as the New Life Thrift Shop, work projects, and Christmas Cookies for Prisoners.